OUR MISSION
Meaningful play is an effective and enjoyable way for kids to learn, connect to Allah, and bond with family and friends. 
To know Allah is the most noble of endeavors, and that is what our flashcards and coloring book will help children and families achieve.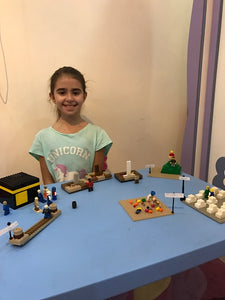 Beautiful Names of Allah Flash Cards and Memory Game
Each card has an explanation of the meaning of Allah's Beautiful Name, improving our understanding and drawing us closer to Allah.
The cards can be used as flashcards for learning and also as memory game for a fun family activity.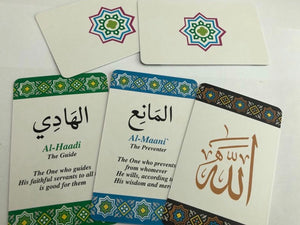 Beautiful Names of Allah Coloring & Activity Book
Each page includes a beautiful drawing for children to color, illustrated by the talented, young artist, Yasmeen Hamdah. It also includes some fun actitivies!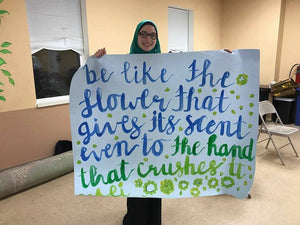 99 Conversation Starters
That will engage your kids in lively, meaningful conversations. Questions to help your kids discover their strengths & talents, and inspire them to learn more about the Qur'an and Prophet Muhammad (pbuh) and his companions. Talk about your faith, feelings, fears, hopes & dreams! Order your cards today and start connecting with you kids on a deeper level!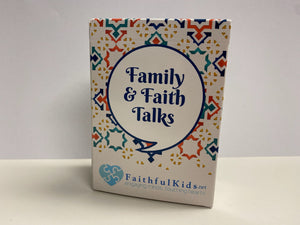 Ramadan story time for kids
Muslim Superheroes! Learn more about these amazing men and women in the history of Islam. Share their pain and happiness, losses and triumphs.
Watch all the videos in our series called Ramadan Story Time-Muslim Superheroes!
Blog for the Muslim family
What people have to say
My little one just enjoys using them to learn. But as a parent I enjoy using them early in the morning as a meditation just sitting there in silence and reciting each Name.Thank you for these cards. They are very helpful in learning the 99 Names.

Shopify Customer
It's well made and the cards are beautifully designed.
My kids played with it and I joined in the fun! It was great to see my 8 year old daughter so excited about learning the Names of Allah after playing with the memory game. She actually memorized 15 Names already! It's a great conversation starter about Allah and His Names. They asked a lot of questions and I was happy to answer!

Dr. Jomana
In our homeschool, these cards have become a regular part of our morning routine!

We use them as flashcards, each day revising the names previously learnt, and selecting the next card to memorise. I hope in this way, we will be able to memorise all 99 Names of Allah by the end of the year insha'Allah.

Dr. Gemma Elizabeth, Founder of Our Muslim Homeschool